Most of you may know who Derek Redmond is, but most of you don't.
Derek is most remembered for his perfornmance in the 1992 Barcelona olympic games.
1992 Barcelona olympics 400m semi finals Derek tore his hamstring. He couldn't finish the race, he was in pain and crying buckets, maybe he was that emotional because he wouldn't get the prize and was losing a race infront of a 65000 house.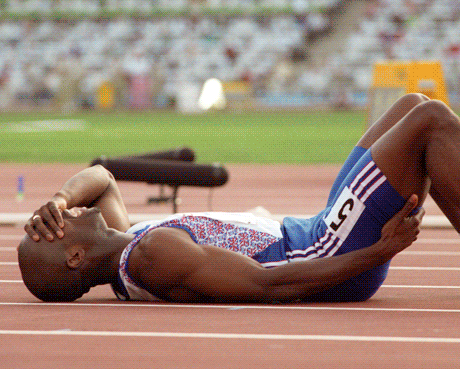 Derek didn't have to, but then he stood up, limped through the pain and tried to finish the race that was already lost. Passion and ambition made him want to do that. As he did that his father broke through the security and said to him " Son, you don't have to do this,"
"No, I have to dad"
"If you have to, then we will do this together."
65000 house gave him a standing ovation. He inspired them, he didnt give up.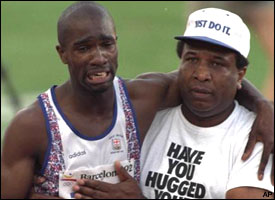 Now in Bafana Bafana there's almost the same figure that inspires me everytime he plays and that Itumeleng Khune. He is the only player that shows passion to want to win and fight till the end. When excuses are given about players being nervous Itumeleng stands bold and tells the nation to keep hoping.
If the players are short of inspiration and courage to win, then let them look no further. An inspiration is amongst them, and thats their own Itumeleng Khune. He puts his body on the line every time when playing. He makes incredible saves that would make you wonder how much he had to stretch to get to the ball. He wants to win.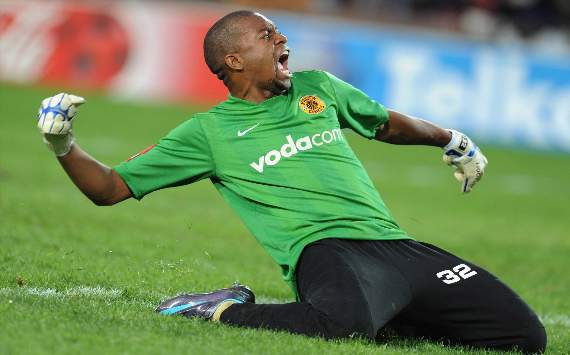 After this competition Gordon will be blind to keep the overrated Bongani Khumalo as the capatain. Khune is inspiring this ship to sail through torrents and raging seas. To me although he doesnt have the arm band, he is a captain trying to steer a sinking ship and keeping it afloat. Gordon and the players should learn from Khune and fight till the end. Khune can raise this team if they learn to be like him.
Good luck Bafana!
If you want to see Derek Redmond's race go to: http://www.youtube.com/watch?v=qo74JS6Uv6A